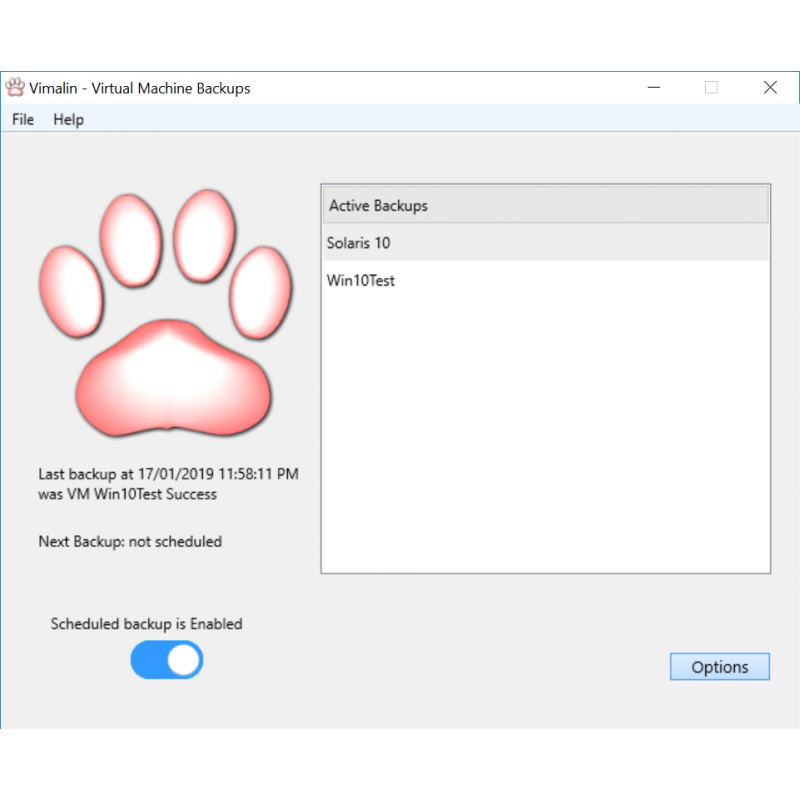  
Vimalin 2.0 for Windows
Vimalin for Windows allows you to make backups for virtual machines running under VMware Workstation Professional and VMware Workstation Player.
Send an email to support@vimalin.com for a coupon code if your order applies for the volume discount below.
Vimalin for Windows 2.0 is a backup program for your virtual machines in VMware Workstation Professional and VMware Workstation Player.

User License
Personal use
For personal, non-commercial use, the user can install and run Vimalin fully licensed on 3 computers that the user owns.
Business use
For business use, the user is required to buy a copy for each computer that the user wants to install a fully licensed copy of Vimalin on.

The software comes with a 60 day fully functional license. If you do not buy a license then after those 60 days, the software will continue to work as a FREE copy but with limited functionality. You can buy a license at any time to remove that restriction.
Refund policy
There is a free 60 day fully functional version of the program available that can be used to see if the program functions as expected.
Please try before you buy.
Please contact sales within 30 days after purchase and we will refund using a - no questions asked - policy.
Complimentary Support

Licensed users are entitled to support via email.

Update/Upgrade policy

Your license grants you to all updates and upgrades during the full life cycle of the program.
This does not include major upgrades of the product.
3 other products in the same category:
Customers who bought this product also bought: